Bigarade - M24
Les Terrasses d'Anbalaba Côté Manguiers
This design offers 198 m² dedicated to well-being on a plot of 752 m². Located in Côté Manguiers, it benefits from an exceptional natural environment.
Contact us
A question ?
One of our advisors will be happy to help you
A stand-up paddle is set aside for each house's buyer, allowing them to combine physical activity with relaxation on the Baie du Cap lagoon.
3

Rooms

3

Bathrooms

198

Surface area
The nine houses built according to the Bigarade design are set on the banks of the bright brook that runs through Anbalaba, overlooking a lush avenue of huge, majestic mango trees. Laid out on stepped terraces, with each house on a different level, they blend seamlessly into the exceptional tropical landscape that gives them their unique charm.
The Bigarade houses in the "Côté Manguiers" area have been designed down to the smallest detail, creating living spaces of exceptional comfort that showcase the majestic beauty of the immense trees beyond. A few steps take you up to the houses' front door then into their spacious interior: to the right, an attractive kitchen and pleasant living-dining space give onto a beautiful terrace and blue mosaic swimming pool. The décor is in perfect harmony with the surrounding vegetation and creates a serene and soothing atmosphere. To the left, three en-suite bedrooms, including a master suite with a private terrace, overlook the tranquil garden.
Surface plan
SUMMARY
Houses on landscaped terraces
198 m² of living space
3 en-suite bedrooms, including a master suite
Patio
Laundry room
Swimming pool (27 m²)
Set on the banks of the bright brook that runs through Anbalaba
Les Terrasses d'Anbalaba Côté Manguiers
The exceptional villas that make up Les Terrasses d'Anbalaba are grouped into three charming and distinctive districts, whose names reflect their location within Anbalaba: for Phase 1 Côté Village (5 units) and then Phase 2 - Côté Manguiers and Côté Lagon. The former is ensconced within an exceptional endemic garden, only steps away from Anbalaba village and its many amenities, while the second district offers stunning views over the shimmering waters of the lagoon, and the latter boasts a unique forested setting graced with centuries-old mango trees and also a picturesque creek. Regardless of where they are located, the villas are built on terraces, allowing them to blend seamlessly into the lush, undulating landscape of Baie du Cap.
The architect has designed different villa designs make for an elegant built landscape in perfect harmony with the site's topography, offering glimpses of the cerulean lagoon and taking into account the path of the trade winds. Their names evoke the fragrance of citruses: the phase 1 will present the model Pomelo.
Pack deco
Zen Atmosphere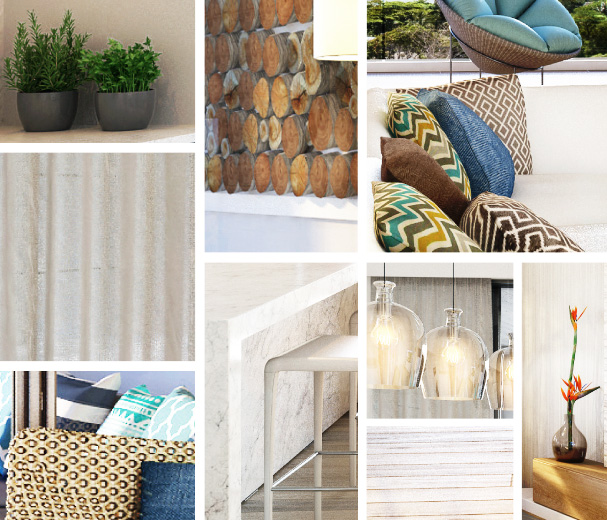 The Zen Atmosphere pack is characterised by soft, soothing, natural hues such as beige and white, conducive to relaxation and serenity. To these restful shades are added fluid lines and careful lighting. Together, they create a muted, cosy atmosphere and a sense of fulfilment.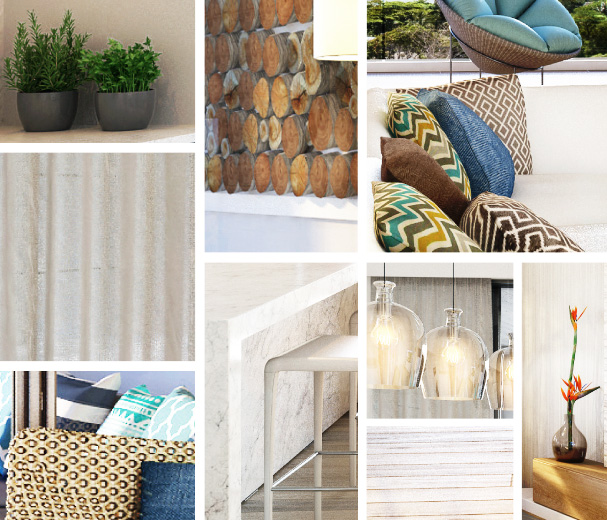 Subscribe to our newsletter