Ground Floor - A18
Les Vues d'Anbalaba
This Anbalaba's 200 m² apartments offer three bedrooms designed for comfort and an extraordinary view on the lagoon and horizon.
Contact us
A question ?
One of our advisors will be happy to help you
3

Rooms

2

Bathrooms

200

Surface area
These apartment offer complete privacy and the exceptional luxury of panoramic views over the coral reef and the migration routes of whales in the ocean beyond. 
Their bedrooms, including a master suite that opens onto a balcony, inspire the utmost tranquillity; while their living spaces extend onto a beautiful terrace of 37 m²  – the perfect place to relax and contemplate the lagoon's myriad shades of blue.
As this apartment is on the ground floor, it also enjoy a private outdoor area of 195 m², guaranteeing their inhabitants' wellbeing.
Surface plan
SUMMARY
Panoramic views over the coral reef
3 bedrooms
1 Master suite with private balcony
Terrace (42 m²)
Private outdoor space on the ground floor (195 m²)
Les Vues d'Anbalaba
Les Vues d'Anbalaba consist of three adjoining buildings built on a human scale and located at the highest point of Anbalaba-Village. Their contemporary architecture is both streamlined and sophisticated, in perfect harmony with the unspoilt landscape of Baie du Cap. The generously sized terraces and lush private gardens of their eighteen apartments bring the outdoors in. In short, they offer the utmost in contemporary comfort as well as the benefit of a location only moments from the shops and amenities of Anbalaba-Village. A bakery, pharmacy, convenience store, beauty salon, dry cleaner and even a Pool & Spa Club are mere steps away.
The apartments are also set apart by their magnificent direct views of the ocean. Its shimmering hues and colours shift and change throughout the day and according to the seasons, providing residents with a sense of space and of tranquillity.
Pack deco
Zen Atmosphere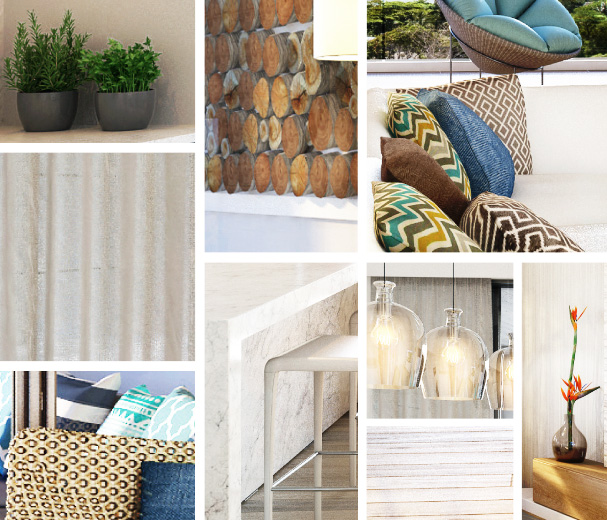 The Zen Atmosphere pack is characterised by soft, soothing, natural hues such as beige and white, conducive to relaxation and serenity. To these restful shades are added fluid lines and careful lighting. Together, they create a muted, cosy atmosphere and a sense of fulfilment.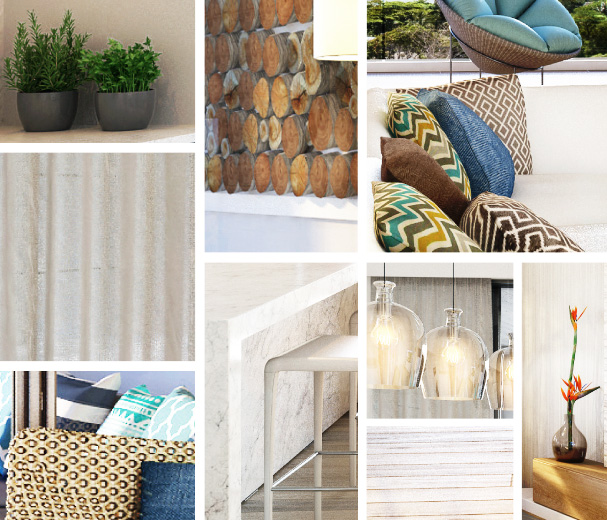 Subscribe to our newsletter