Our team wishes you a joyous 2022!
Let's have a look at an eventful year, with consistent work progression on the site of Anbalaba villas and apartments! The timeframe has been revealed as follows :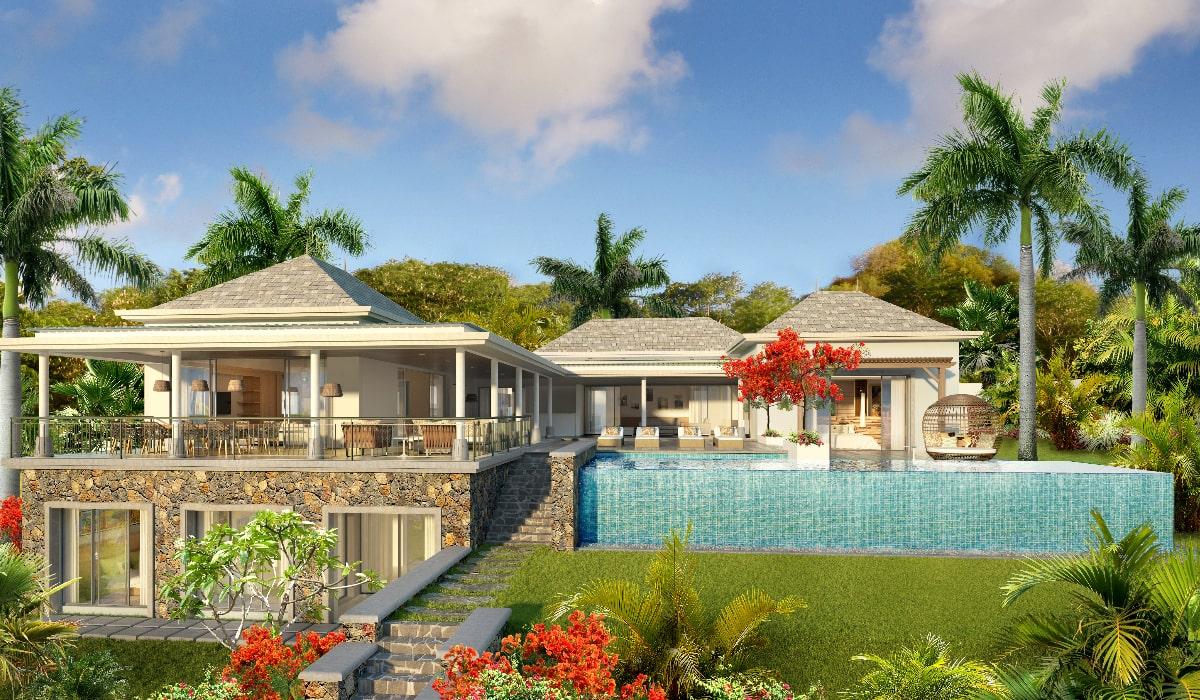 February 2022
Development of the first villa interior deco pack. More details to come very soon!
March 2022
Delivery of the infrastructure works.
June 2022
Launching of sale of 14 new villas with hotel concierge services
Second half of 2022
During the second semester: construction of the commercial area.

Construction of the first prestige villas - Les Hauts d'Anbalaba
This year, we are coming back in force with the great progress of the works on  Anbalaba site in Baie du Cap. The Covid-19 pandemic and economic crisis have not dampened the enthusiasm of investors in this new ecological and integrated village that is growing in the south of the island.
Despite a difficult year hit by the sanitary crisis, construction works on the IRS Anbalaba project have not been put on hold and have even resumed in its full power at the beginning of 2022. This project, which aims to reinvent the village of tomorrow, is at the same time redrawing the face of the South and intends to offer to its residents, visitors also, a suitable setting for all their needs.
While waiting to welcome the first home owners, Bouigue Developpement, faced with a schedule that has been completely turned upside down, has started a race against time to complete the works.
Let's review the main moments of the Anbalaba construction site over the past year:
"The health crisis has had an impact on the progress of our worksites. Our teams on the ground are working extra hard to ensure that the project can be delivered very soon, and we thank them for that ", underlines the Director of Bouigue Developpement.